All oil paintings are reproduced as fridge magnets made by Maaike Dirkx. The first ones are painted in 2014 and the last one ist not yet painted. If a original painting is sold, it is marked. There is still the oppurtunity to buy the motiv as a magnet. A magnet sizes around 4 x 6 cm and is 1mm thick. They are available in a set of 3 Magnets and cost 23 Euro (incl.posting). Each magnet has a number. Just find your favourites and contact me by mail, facebook or insta.
Motiv 97 - Kelloggs Cornflakes
oil on plywood
30 x 40 x 8 cm
Motiv 96 - Scooby-doo!
oil on plywood
30 x 40 x 8 cm
Motiv 95 - Caticorn
oil on plywood
30 x 40 x 8 cm
Motiv 94 - Cap´n Crunch
oil on plywood
30 x 40 x 8 cm
Motiv 93 - Smacks
oil on plywood
30 x 40 x 8 cm
Motiv 92 - Smacks
oil on plywood
30 x 30 x 8 cm
Motiv 91 - Nequik (Iuli)
oil on wood
30 x 40 x 8 cm
Motiv 90 - Choco Krispies
oil on plywood (SOLD)
30 x 40 x 8 cm
Motiv 89 - Nequik II
oil on plywood
30 x 30 x 8 cm
Motiv 88 - choco flakes
oil on plywood
30 x 40 x 8 cm
Motiv 87 - fruity pebbles
3D package (frontside)
30 x 20 x 7 cm
Motiv 86 - fruity pebbles
3D package (backside)
30 x 20 x 7 cm
Motiv 85 - Starz
oil on plywood
60 x 40 x 8 cm
Motiv 84 - Sprinkled donut crunch
oil on plywood (SOLD)
60 x 440 x 8 cm
Motiv 83 - coco pops
oil on plywood (sold)
60 x 50 x 8 cm
Motiv 82 - Pokémon
oil on plywood
60 x 40 x 8 cm
Motiv 81 - Turtles
oil on plywood
60 x 50 x 8 cm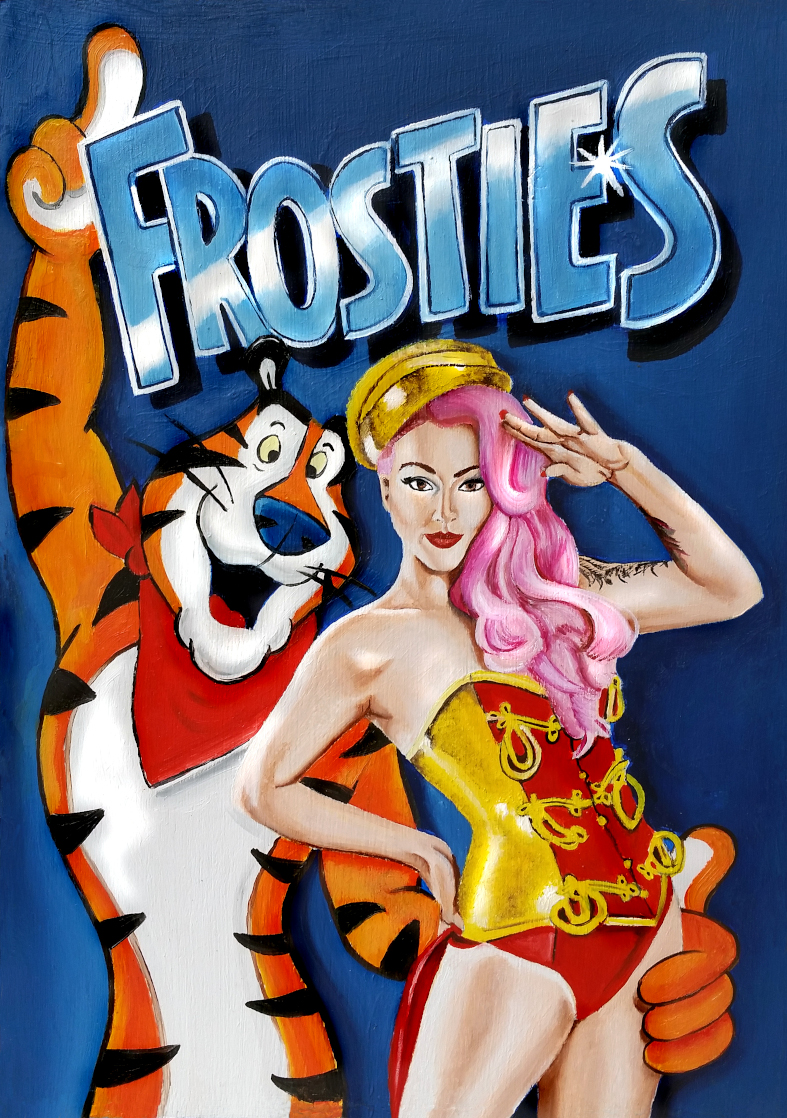 Motiv 80 - Frosties (Belle La Donna)
3D package (frontside)
30 x 20 x 8 cm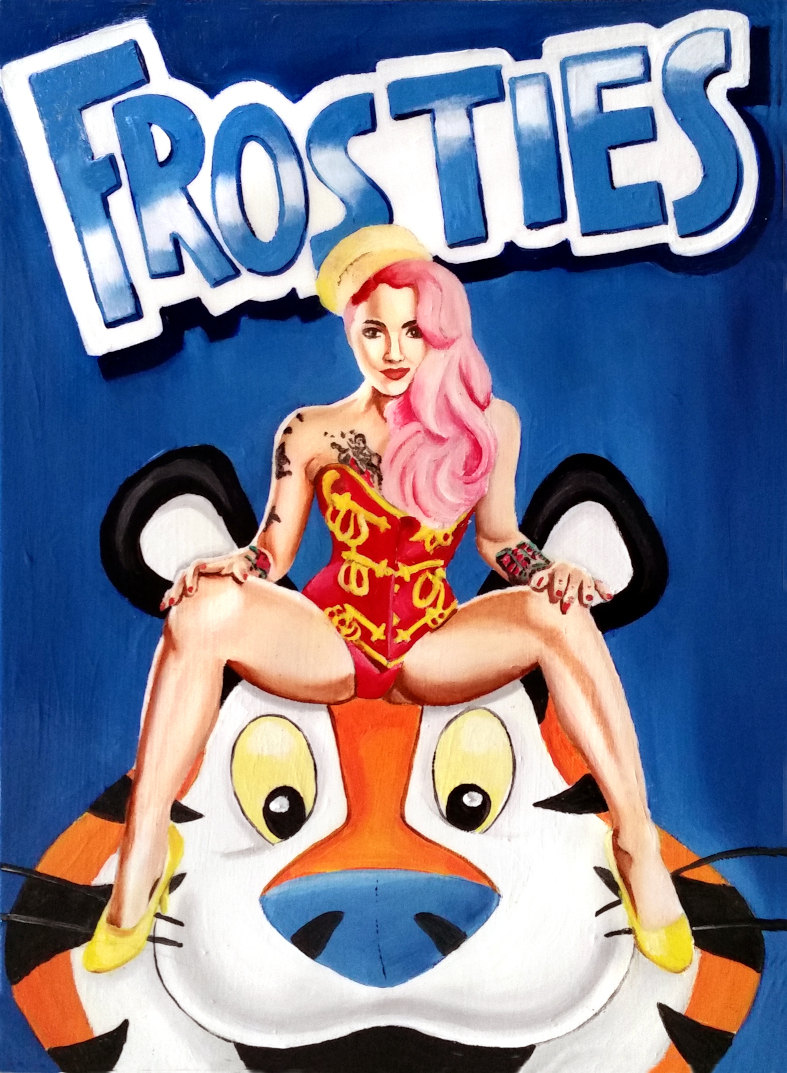 Motiv 79 - Frosties (Belle La Donna)
3D package (backside)
30 x 20 x 8 cm
Motiv 78 -
oil on plywood
30 x 40 x 4 cm
Motiv 77 - honey bsss loops
oil on plywood
30 x 40 x 3 cm
Motiv 76 - Frosties
oil on plywood (SOLD)
30 x 40 x 7 cm
Motiv 75 - unicorn frootloops
oil on plywood
40 x 30 x 7 cm
Motiv 74 - smacks (Harley Quin)
oil on plywood (SOLD)
40 x 30 x 4 cm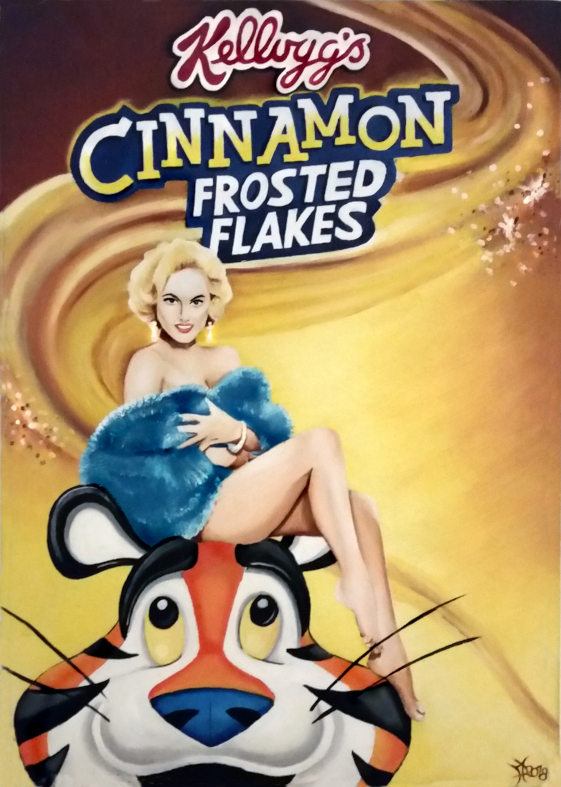 Motiv 73 - cinnamon frosted flakes
oil on plywood
40 x 30 x 6 cm
Motiv 72 - choco flakes duo III
oil on plywood
60 x 40 x 3 cm
Motiv 71 - choco flakes duo II
oil on plywood
40 x 30 x 3 cm
Motiv 70 - smacks (Trump)
oil on plywood
30 x 20 x 1 cm
Motiv 69 - choco flakes duo I
oil on plywood (SOLD)
30 x 40 x 3 cm
Motiv 68 - cap´n crunch
oil on plywood (SOLD)
60 x 40 x 6 cm
Motiv 67 - Minions
oil on plywood
30 x 40 x 4 cm
Motiv 66 - cap´n crunch
oil on plywood (SOLD)
30 x 40 x 6 cm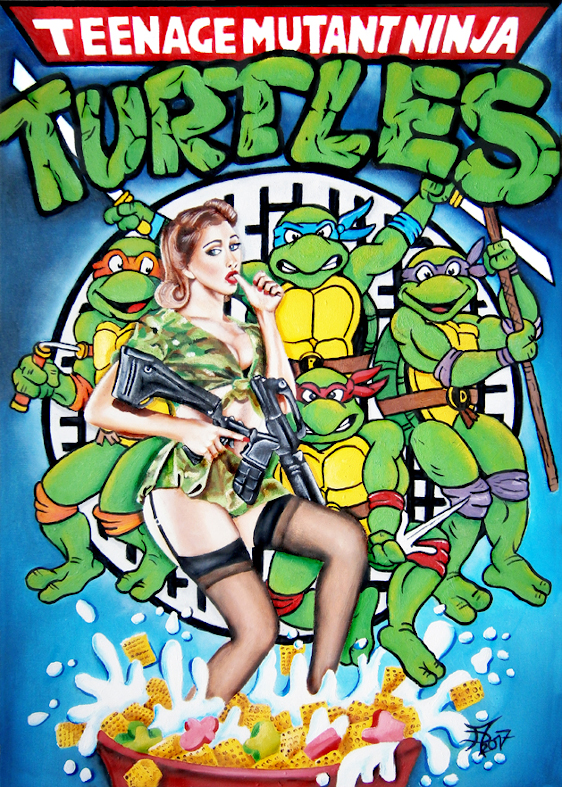 Motiv 65 - teenage ninja turtles
oil on plywood (SOLD)
30 x 40 x 5 cm
Motiv 64 - smacks (iuli)
oil on plywood (SOLD)
60 x 40 x 3 cm
Motiv 63 - smacks vs frosties
oil on plywood (SOLD)
30 x 40 x 3 cm
Motiv 62 - banana flakes (Audrey Ivory)
3D package (frontside)
30 x 20 x 6 cm (SOLD)
Motiv 61 - banana flakes (Audrey Ivory)
3D package (backside)
30 x 20 x 6 cm (SOLD)
Motiv 60 - choco krispies
oil on plywood (SOLD)
40 x 30 x 3 cm
Motiv 59 - flakes
oil on plywood
40 x 30 x 3 cm
Motiv 58 - flakes
oil on plywood (SOLD)
60 x 40 x 4 cm
Motiv 57 - les doodingues
oil on plywood
40 x 30 x 2 cm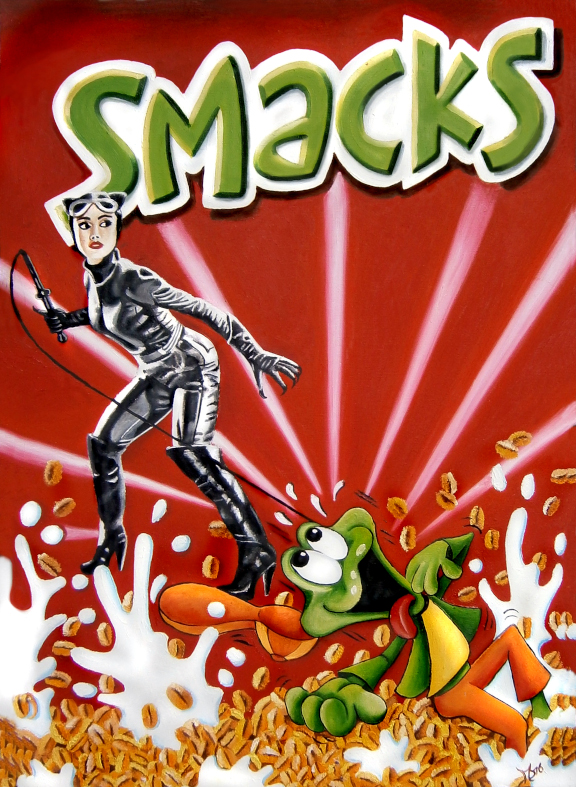 Motiv 56 - smacks (catwoman)
oil on plywood (SOLD)
40 x 30 x 3 cm
Motiv 55 - frosties
3D package (frontside)
30 x 40 x 6 cm (SOLD)
Motiv 54 - honey bsss
oil on plywood
60 x 40 x 2 cm
Motiv 53 - smacks (wonderwoman)
oil on plywood
60 x 40 x 4 cm
Motiv 52 - frosties
3D package (backside)
30 x 40 x 6 cm (SOLD)
Motiv 51 - trix
oil on plywood
30 x 20 x 2 cm
Motiv 50 - frankenberry
3D package (frontside)
30 x 20 x 6 cm
Motiv 49 - Frankenberry
3D package (backside)
30 x 40 x 8 cm
Motiv 48 - hello kitty loops
3D package (frontside)
30 x 20 x 8 cm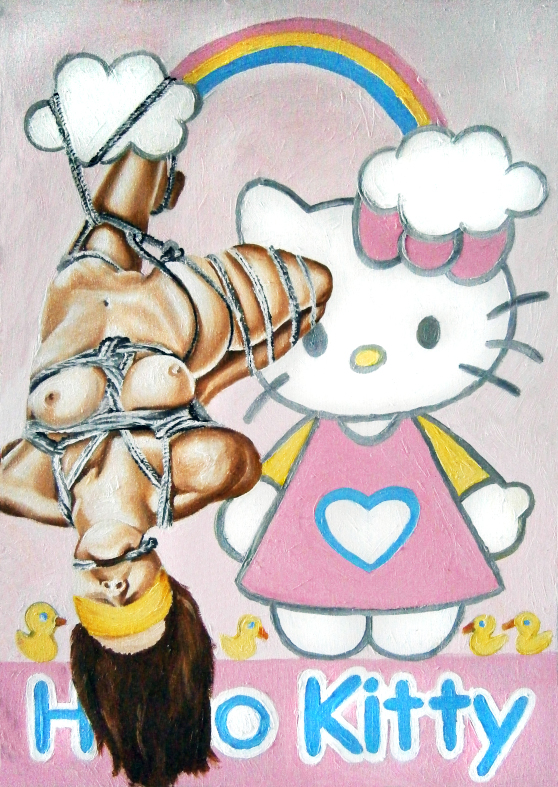 Motiv 47 - frankenberry
3D Package (backside)
30 x 20 x 8 cm
Motiv 46 - trix
3D package (frontside)
30 x 40 x 6 cm
Motiv 45 - trix
3D package (backside)
30 x 40 x 6 cm
Motiv 44 - ninja turtles
3D package (frontside)
30 x 40 x 7 cm (SOLD)
Motiv 43 - ninja turtles
3D package (backside)
40 x 30 x 7 cm (SOLD)
Motiv 42 - boo berry
3D package (frontside)
30 x 20 x 8 cm
Motiv 41 - boo berry
3D package (backside)
30 x 20 x 8 cm
Motiv 40 - count chocola
3D package (frontside)
30 x 20 x 8 cm
Motiv 39 - count chocola
3D package (backside)
30 x 20 x 8 cm
Motiv 38 - smacks (Bettie Page)
3D package (frontside)
30 x 20 x 8 cm
Motiv 37 - smacks (Bettie Page)
3D package (backside)
30 x 20 x 8 cm
Motiv 36 - chocos
oil on plywood (SOLD)
30 x 40 x 4 cm
Motiv 35 - frosties
oil on plywood (SOLD)
30 x 40 x 6 cm
Motiv 34 - hello kitty loops
oil on plywood (SOLD)
30 x 20 x 6 cm
Motiv 33 - pokémon
oil on plywood (SOLD)
40 x 60 x 6 cm
Motiv 32 - frosties (lady Gaga)
oil on plywood
40 x 60 x 3 cm
Motiv 31 - smacks splash
oil on plywood
60 x 40 x 4 cm
Motiv 30 - choco krispies
oil on plywood (SOLD)
30 x 40 x 2 cm
Motiv 29 - hello kitty loops
oil on plywood (SOLD)
30 x 40 x 3 cm
Motiv 28 - zimties
oil on plywood
30 x 40 x 2 cm
Motiv 27 - cookie crisp
oil on plywood (SOLD)
30 x 40 x 3 cm
Motiv 26 - honey bsss
oil on plywood (SOLD)
30 x 40 x 3 cm
Motiv 25 - nougat bits
oil on plywood (SOLD)
30 x 40 x 3 cm
Motiv 24 - les doodingues
oil on plywood (SOLD)
30 x 40 x 3 cm
Motiv 23 - les doodingues
oil on plywood (SOLD)
40 x 60 x 3 cm
Motiv 22 - bee pops
oil on plywood
30 x 40 x 2 cm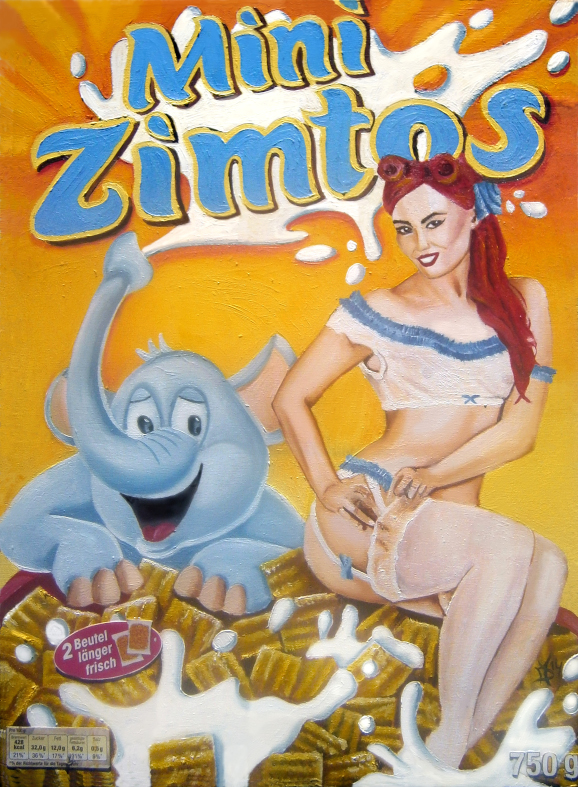 Motiv 21 - mini zimtos
oil on plywood
30 x 40 x 2 cm
Motiv 20 - starz
oil on plywood (SOLD)
30 x 40 x 2 cm
Motiv 19 - mini zimtos
oil on plywood (SOLD)
30 x 40 x 3 cm
Motiv 18 - choco balls
oil on plywood (SOLD)
40 x 60 x 3 cm
Motiv 17 - miel pops
oil on plywood
30 x 40 x 2 cm
Motiv 16 - kosmostars
oil on plywood
60 x 40 x 2 cm
Motiv 15 - kosmostars Bettie
oil on plywood
30 x 40 x 2 cm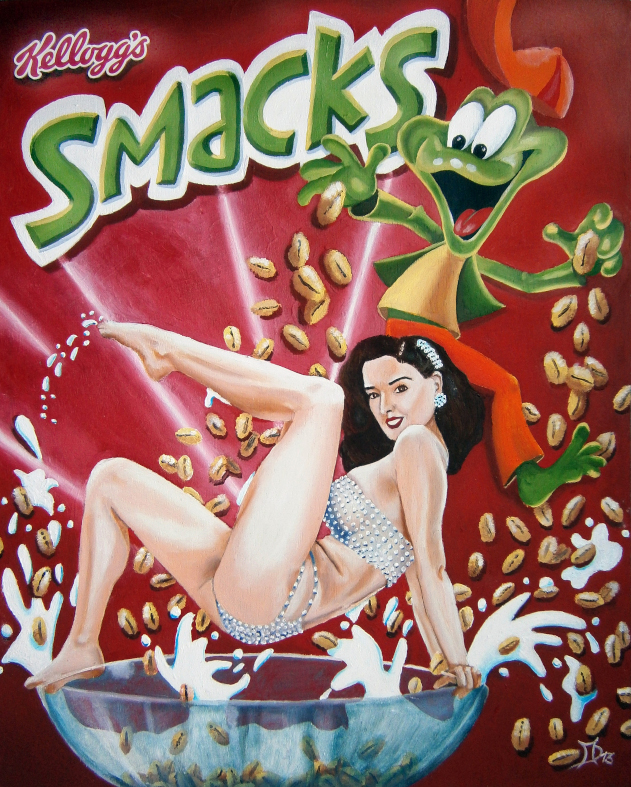 Motiv 14 - smacks
oil on plywood (SOLD)
40 x 50 x 3 cm
Motiv 13 - crisp creepies
oil on plywood (SOLD)
60 x 40 x 2 cm
Motiv 12 - honey wheat
oil on plywood
30 x 40 x 1 cm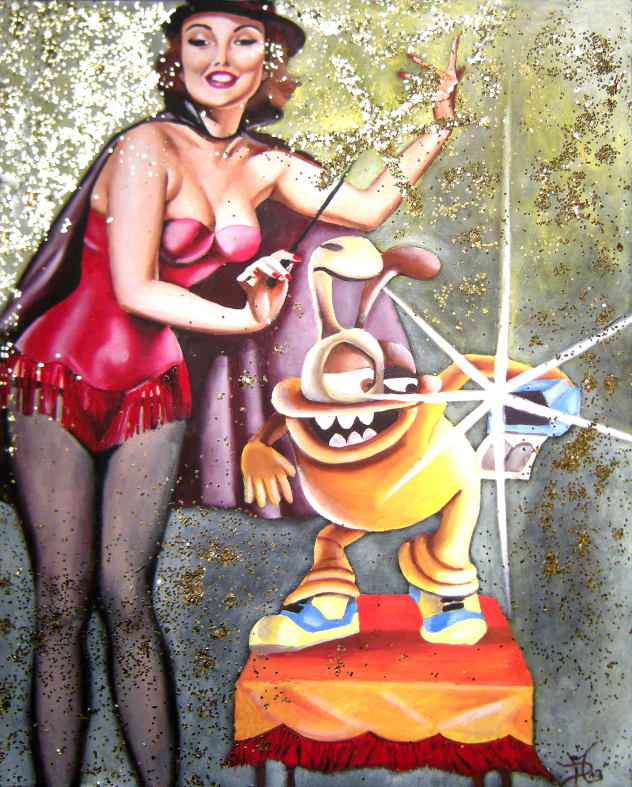 Motiv 11 - choco flakes IIII
oil on plywood (SOLD)
40 x 50 x 2 cm
Motiv 10 - choco flakes III
oil on plywood (SOLD)
40 x 50 x 2 cm
Motiv 9 - choco flakes II
oil on plywood (SOLD)
40 x 50 x 2 cm
Motiv 8 - choco flakes I
oil on plywood (SOLD)
40 x 50 x 2 cm
Motiv 7 - frosties
oil on plywood (SOLD)
20 x 30 x 1 cm
Motiv 6 - cookie crisp
oil on plywood (SOLD)
40 x 50 x 2 cm
Motiv 5 - froot loops
oil on plywood (SOLD)
40 x 50 x 2 cm
Motiv 4 - schoko reis
oil on plywood (SOLD)
30 x 40 x 2 cm
Motiv 3 - snow flakes
oil on plywood
40 x 50 x 2 cm
Motiv 2 - choco champs
oil on plywood (SOLD)
20 x 30 x 1 cm
Motiv 1 - smacks
oil on plywood (SOLD)
20 x 30 x 1 cm